HiBAR was founded in 2018 by four friends united against plastic pollution. On a day at the beach, they saw litter and trash covering what should have been a beautiful natural setting. They left the beach angry and wanting to do whatever they could to cut plastic out of their lives.
When they heard that half a billion bottles of shampoo and conditioner get thrown away in the US every year, they knew where they wanted to start. But there was a problem: there was no plastic-free shampoo or conditioner that came close to salon quality.
The team spent three years perfecting their formula. They knew they only wanted the best of the best in natural ingredients and sustainable packaging. Once they found the winning combination, they created HiBAR.
HiBAR is a salon-quality line of solid shampoos and conditioners. With no harsh additives or chemicals, HiBAR only contains top-notch natural ingredients.
You may notice that HiBAR looks different from most shampoo bars. This unique design was inspired by nature. One day, while walking on the shore of Lake Superior, the HiBAR team found smooth river rocks — the perfect shape for a modern solid shampoo. HiBAR fits comfortably in your hand, saves space on the shelf, and dries quickly. It also adds natural, zero-waste charm to your bathroom.
HiBAR has a bar for every hair type — with carefully formulated options to help you find your ideal match. Some of the most popular bars are Moisturize, designed to hydrate dry hair, and Maintain, which gently cleanses normal to oily hair. With HiBAR, you get salon-quality results without any plastic waste.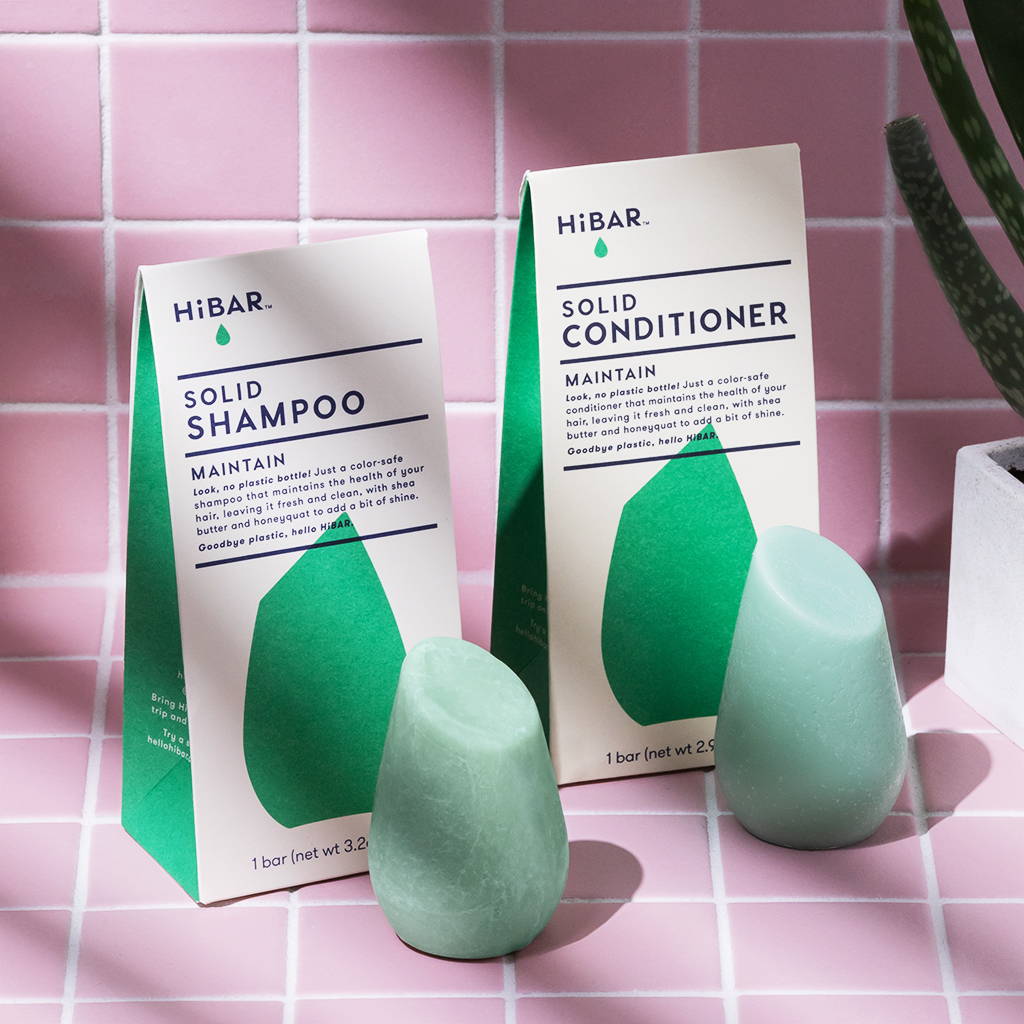 HiBAR headquarters are located in St. Paul, Minnesota. St. Paul is home to beautiful parks, lakes, and the confluence of the Mississippi and Minnesota rivers.
We love that HiBAR crafts their products with an eye toward quality and the environment. HiBAR is made without sulfates, phthalates, parabens, soap, or cruelty — they use all-natural ingredients to help you enjoy happy hair.
Another reason we love working with HiBAR is their bright view of the future. Their vision is a world where waterless, plastic-free products are a mainstream idea. And they plan to achieve this vision not just by creating new products, but also by inspiring others to innovate.
At Lochtree, we value this collaborative approach to sustainability. As we work toward a sustainable future, we will find the greatest success as we join together.
How They're Impacting the World
HiBAR is the first brand ever to create a salon-quality solid shampoo and conditioner. Their products are now available online and in grocery stores across the country. Since they launched in 2018, they have already saved over 1,600,000 plastic bottles from the waste stream.
HiBAR also strives to be sustainable in every part of their business. Their products are packaged 100% plastic-free. Since their products are highly concentrated, they use less water and create fewer shipping emissions. And HiBAR is focused on continual improvement — the company even has an eco-ambassador employee program in their factory.
The team at HiBAR is working to help eliminate single-use plastic from our waterways. They also constantly seek to find more sustainable suppliers. In the future, the company plans to continue expanding their product line to offer plastic-free personal care products to consumers.
Many of us have heard the sad projection that by 2050 there will be more plastic in the ocean than fish. HiBAR wants to help stop that from becoming our reality.
The number one way you can help HiBAR in their mission to beat plastic pollution is to switch to plastic-free products at every opportunity. Little by little, you can make a significant impact in this fight against waste. And, just like the team at HiBAR, you can inspire others to do the same.
Here are a few other ways you can cut down on waste from personal-care products:
Choose products with minimal packaging

Switch to solid products over water-based products when possible

Store products away from water to help them last longer

Look for products with multiple uses to simplify your routine
---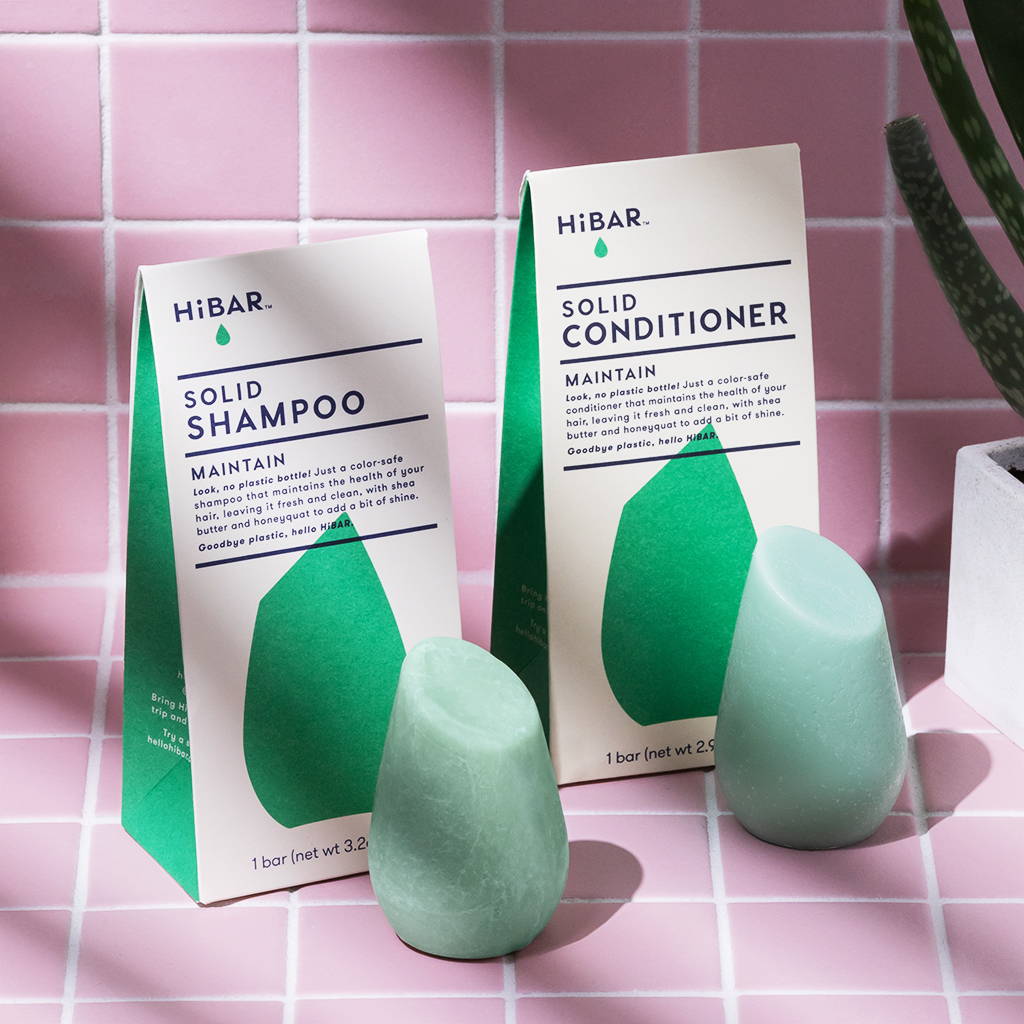 $13.99 single - $26.99 set
$13.99 single - $26.99 set
$13.99 single - $26.99 set