Kaolin Beauty was founded by Northeastern University graduate Michelle Beaudette. Michelle grew up on a small farm surrounded by nature, so she saw from an early age how critical our planet's health is. Her passion for environmental preservation and sustainability continued to grow over the years — and she knew she wanted to make a difference.
Michelle turned her attention to the cosmetics industry. Globally, the beauty industry creates 120 billion units of packaging every year and is the top contributor to plastic pollution. Most of this plastic waste ends up in landfills or in the ocean, where it takes over 400 years to break down. And when this decomposing plastic comes in contact with water, it releases toxic gases that pollute the environment. Air pollution from plastic waste also harms human health, wildlife, and even the economy.
With the cycle of consumption rolling on, Michelle saw the scale of plastic pollution continue to grow. She knew there had to be a better way. Michelle believed there were other consumers like her who wanted ethical, sustainable products to help them look and feel their best. Unfortunately, most of the products from big beauty brands are made with iffy ingredients, unsustainable packaging, and animal testing.
Michelle decided to start from scratch by building a cosmetics brand that was truly good for people and the planet.
Kaolin Beauty is an ethical, non-toxic, zero-waste makeup and self-care company. Their proprietary line of makeup and self-care products is made to empower women to make choices that align with their values. Kaolin Beauty strives for both spiritual and environmental excellence and uses a heart-centered approach in everything they do.
This means that their ingredients are sourced ethically from suppliers with the highest standards. They work with experienced local beekeepers to produce the beeswax used in their products. Kaolin Beauty also infuses their makeup selection with regeneratively grown herbs to give them unique healing properties.
Some of Kaolin Beauty's products include face masks, cheek & lip tints, and luminizers — all handmade with simple, natural ingredients. Unlike most cosmetics brands, Kaolin Beauty has completely eliminated plastic from their packaging. Every product comes in materials that are compostable, reusable, recyclable, or plantable.
Kaolin Beauty takes a holistic approach to personal care, helping you feel and radiate beauty and self-love both inside and out.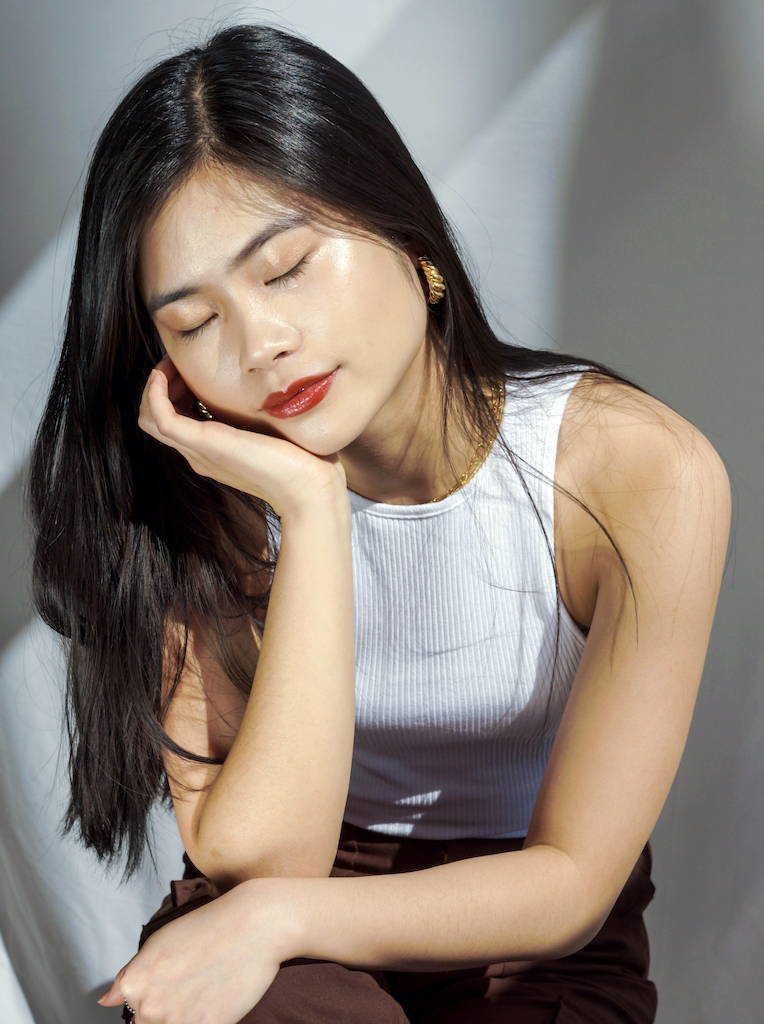 Kaolin Beauty is based in Lexington, Massachusetts, home to beautiful forests and over 1300 acres of conservation land. They also sell their products in pop-ups and local stores in the city of Boston.
We love that Kaolin Beauty committed to the highest standards of sustainability from day one. Their attention to detail shows the depth of that commitment, from their sourcing to their packaging.
We also love that Kaolin Beauty saw a need for change and took action. Their goal to help redefine the standards of one of the world's most wasteful industries is daunting — but they've already made meaningful progress. At Lochtree, we believe in the ripple effect of positive change. And we know that the choices individual consumers make have the power to create a real impact on the environment.
How They're Impacting the World
Kaolin Beauty won the Husky Startup Challenge at Northeastern University, an award designed to help promising entrepreneurs invest in their businesses.
Since then, they have eliminated all plastic from their products and packaging. In an industry dominated by wasteful plastics, this is not an easy task. Each product they sell helps divert waste from landfills and oceans and keeps toxins out of our air.
Kaolin Beauty also supports regenerative farming. As a farmer herself, the founder sees this as one of the most impactful ways to combat climate change. Regenerative farming focuses on creating and maintaining healthy soil rather than depleting it. This healthy soil then absorbs carbon dioxide and encourages a more balanced local ecosystem.
In the future, Kaolin Beauty plans to open a store in the Greater Boston Area and expand to offer their products across the United States. They're also partnering with TerraCycle to offer sustainable subscriptions, allowing customers to return used packaging for recycling.
With billions of plastic packages being made every year, it's easy to feel like your efforts don't make a difference. But every step you take toward sustainability matters, no matter how small!
You can join Kaolin Beauty in their mission of fighting for a plastic-free world by:
Integrating sustainability into your daily life

Striving to use less plastic, especially single-use items

Spreading the word about sustainable brands like Kaolin Beauty

Choosing plastic-free cosmetics
---
Products by Kaolin Beauty